Elisabeth VAGANAY et Florence RUGGIERO, Matrix Biology and Pathology, Institut de Génomique Fonctionnelle de Lyon, ENS de lyon, Université de Lyon, CNRS UMR 5242, France. [1].


Dr. Richard Cook and Pedro Bastos, Dental Institute, Guy's Hospital, King's College London, UK. [2].


Rachna Mirchandani,
Savini Thrikawala, Department of Biology and Biochemistry, Center for Nuclear Receptors and Cell Signaling, University of Houston, Houston, TX, USA, and Dr. Maria Bondesson Intelligent Systems Engineering, Indiana University, Bloomington, IN, USA.


Dr. Fabien Chevalier, Dr. Ségolène Ferratge and Dr. Georges Uzan. INSERM U1197, Hôpital Paul Brousse, Villejuif. France. [3] [4] [5].


Iglika Christova, plasticienne et doctorante en art et sciences de l'art, Institut ACTE, UMR CNRS 8218, Université Paris 1 Sorbonne. [6] [7].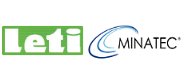 Dr Cédric ALLIER. CEA-Leti - MINATEC Campus, Grenoble, France. [8].


Geoffrey Estaban. IPRASENSE, Cap Alpha, Clapiers, France. www.iprasense.com [9].


Dacha Gholobova, Lieselot Decroix and Prof. dr. ir. Lieven Thorrez. Dept. Development and Regeneration @Kulak, KU Leuven, Kortrijk. Belgium. [10] [11]


Dr. Arvind P. Pathak and Malvi Hemani, Depts. of Radiology and Oncology, The Johns Hopkins University School of Medicine, Baltimore. USA. Web: www.pathaklab.org. [12].


Dr Sarah Berndt and Prof Muriel Cuendet. Pharmacognosie, Phytochimie et produits naturels bioactifs. Section des Sciences Pharmaceutiques. Université de Genève, Université de Lausanne Sciences II. Switzerland. [13] [14] [15] [16] [17] [18].


Dr. Valeria Samarelli and Marco Arese, Associate Professor of Biochemistry, Department of Oncological Sciences - University of Turin - School of Medecine - Institute for Cancer Research and Treatment (IRCC). Italy. [19].