Ségolène Ferratge, Dr. Fabien Chevalier and Dr. Georges Uzan.
INSERM U1197, Hôpital Paul Brousse, Villejuif
. France.
[1]

Iglika Christova, plasticienne et doctorante en art et sciences de l'art, Institut ACTE, UMR CNRS 8218, Université Paris 1 Sorbonne.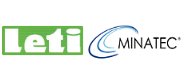 Dr Cédric ALLIER. CEA-Leti - MINATEC Campus, Grenoble, France. [2]


Geoffrey Estaban. IPRASENSE, Cap Alpha, Clapiers, France. www.iprasense.com [2].


Dacha Gholobova, Lieselot Decroix and Prof. dr. ir. Lieven Thorrez. Dept. Development and Regeneration @Kulak, KU Leuven, Kortrijk. Belgium. [3]


Dr. Arvind P. Pathak and Malvi Hemani, Depts. of Radiology and Oncology, The Johns Hopkins University School of Medicine, Baltimore. USA. Web: www.pathaklab.org. [4]


Dr Sarah Berndt and Prof Muriel Cuendet. Pharmacognosie, Phytochimie et produits naturels bioactifs. Section des Sciences Pharmaceutiques. Université de Genève, Université de Lausanne Sciences II. Switzerland. [5] [6]


Dr. Fabien Chevalier. Rudnicki lab, Sprott Centre for Stem Cell Research,
Ottawa Hospital Research Institute, Canada.


Dr. Valeria Samarelli and Marco Arese, Associate Professor of Biochemistry, Department of Oncological Sciences - University of Turin - School of Medecine - Institute for Cancer Research and Treatment (IRCC). Italy. [7]